HealthCorps Navigator Profile – Jackie Wang
HealthCorps Navigator Profile – Jackie Wang
 Meet Jackie Wang, a HealthCorps Navigator serving in Quality Improvement  at CHC, Inc. !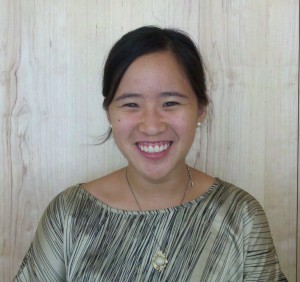 –          Can you tell us a bit about your educational background?
University of Michigan, BS in Biochemistry, graduated in 2012.
–          What about joining CHC most excites you?
The chance to meet and work with so many interesting people.
–          If not seeing patients/serving at CHC you would rather be _____________?
Trying new restaurants or curling up with a good book.
–          What musical artist currently dominates your iPod?
Recently, Foster the People (!!)…but "Are You Gonna Be My Girl" will always be my most played song.
–          Do you have a unique talent?
I can stir-fry anything and everything.
–          What is your favorite sports team?
Michigan – GO BLUE!! Also the Red Wings and Tigers.
–          What is your current favorite movie?
When Harry Met Sally
–           What is your dream job?
I'm still figuring it out, but when I was little I wanted to be an astronaut.
–          What is one thing you would like the CHC team to know about you?
I'm curious about everything and excited to learn!