Help-Portrait 2012 – Middletown
Help-Portrait 2012 – Middletown
The Community Health Center, Inc. will be hosting its inaugural version of Help-Portrait on Saturday, December 8th from 10am until 4pm. Founded by Celebrity Photographer Jeremy Cowart, Help-Portrait is a community of photographers coming together across the world to use their photography skills to give back to their local community.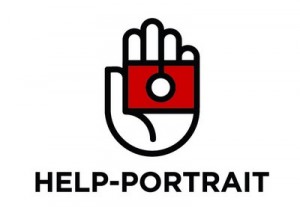 As the holiday season approaches in December, photographers around the world will be grabbing their cameras, finding people in need and taking their picture. When the prints are ready, the photographs get delivered. We at CHC will also offer a pick-up option for those who find that more convenient.
Our event will take place in the Community Room at CHC's new building at 675 Main Street in Middletown. Help-Portrait is entirely volunteer-driven, and several HealthCorps Navigators and staff members at CHC will be on hand to ensure that it goes smoothly and that as many photographs are taken and given away as possible. This event is about the art of giving, and we at CHC look forward to providing quality photographs to disadvantaged members of the Middletown community as the winter weather makes its way to town.
Help-Portrait events take place in over 1700 locations in 60 countries, so naturally the event in Middletown is far from the only one taking place in Connecticut. Other Help-Portrait locations in our state include New Haven and West Hartford, and we urge those who live closer to those sites to look into those events.
For more information, please contact Pat Wildes at [email protected], or view our event listing on www.chc1.com. The official website for Help-Portrait can be accessed at www.help-portrait.com.