Remarks on CHC's Family Wellness Centers – Ruthie Tallents
Remarks on CHC's Family Wellness Centers – Ruthie Tallents
The piece below was written by Ruthie Tallents, the HealthCorps Navigator serving at CHC's Family Wellness Center in New Britain.
The end of June will mark 10 months that I've been with the New Britain Family Wellness Center at Community Health Center, Inc.  As my time as a HealthCorps Navigator comes to a close, I find myself reflecting on the short but meaningful time I've spent here.  The quantity and quality of supplementary programs that CHC offers its patients and surrounding communities has always been one of its most distinctive assets – from rooftop garden clubs to nutrition classes to a city-wide New Year's Eve celebration.  The Family Wellness Center is certainly no exception to this impressive lineup of activities and resources.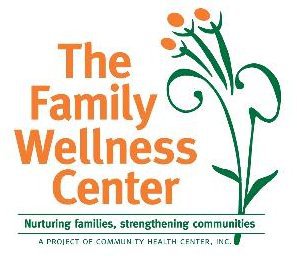 For those of you who aren't familiar, the Family Wellness Center (FWC) is CHC's family support and education center.  CHC currently has two different Family Wellness Center facilities.  Both offer enrichment programs, support groups and parent education classes completely free to the public.  The "original" FWC is in Middletown, only a few doors down from the Peace and Health Building on Main Street.  This center has been open to the Middletown community for over 25 years and for many families, coming to programs has become as ingrained in their weekly schedules as trips to the grocery store.  The New Britain FWC, in only its 3rd year, is just coming out of its infancy. Despite it's relatively less-established presence, I have seen first-hand the kind of impact the FWC has had on New Britain families.
When I first entered onto the FWC scene of both new and established parents, I felt I had a fairly good grasp of family dynamics for a 22-year old straight out of undergrad.  That being said, I was truly surprised by how little I knew about the range of emotions, both positive and otherwise, that becoming responsible for another life could invoke in a person.  I expected – and felt – the excitement and the compassion from these families.  I also expected the days when feelings of frustration or fatigue were more prevalent.  What I did not expect was the sense of isolation that comes with becoming a new parent.  All of a sudden, routines are turned upside-down, it becomes difficult to leave the house, and it seems like you are the only parent who can't take these changes in stride.
In my mind, this is where the Family Wellness Center has had its most profound effect.    It acts as a safe, friendly place for these parents to retreat to, where they can bond not only with their children, but with other parents as well.   Mothers often come in once, initially knowing no one, and leave with a network of resources and new friends.  In my 10 months here, I have seen many relationships develop that would not have had it not been for the FWC.  I am grateful and extremely proud of the environment that has been created for these families.   I have high hopes that both of the wellness centers will be around long enough to help nurture the relationships that have been built and strengthened there.