March for Babies in Middletown and New Britain!
March for Babies in Middletown and New Britain!
The following piece was written by Rachel Schindler, the HealthCorps Navigator serving as the Program Coordinator for Recess Rocks!
     The sun's been shining more frequently, the numbers are steadily climbing on the thermometer, and people are starting to spend more time outdoors. What better way to enjoy the beautiful spring weather, than to support a great cause!  Over the next few weeks, March of Dimes will be hosting their signature fundraising event, March for Babies, in communities across the state of Connecticut, and Community Health Center, Inc. employees are being encouraged to join in the fun! On April 27th and May 5th CHC employees will be participating in either the March for Babies Walk of Middlesex County at Union Park in Middletown, or the March for Babies Walk of Central CT at Central Connecticut State University.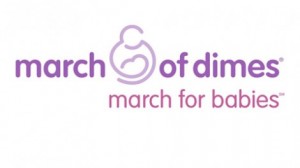 Joining together to support the mission of March of Dimes, employees will be supporting a national organization focused on preventing birth defects and infant mortality all while participating in a 3 mile walk lined with kid-friendly activities along the route! Activities can include bounce houses, face painting, stroller decorating for your little ones, music, door prizes, and more!
     If you would like to join us in either Middletown or New Britain for a great morning of fun, walking, and family-friendly activities you can learn more information about the walks through these following links to the CHC Team pages.
For information on the Middletown walk – http://www.marchforbabies.org/s_team_page.asp?SeId=2033801
March for Babies of Middlesex County
When: Saturday, April 27, 2013
                Registration starts at 9:00am and is FREE
Where: Union Park
                14 Old Church Street
                Union Place & Main Street
                Middletown, CT 06457
For information on the New Britain Walk http://www.marchforbabies.org/s_team_page.asp?SeId=2038361
March for Babies of Central Connecticut
When: Sunday, May 5, 2013
                Registration starts at 8:00am
Where: Central Connecticut State University
                1615 Stanley Street
                Athletic Fields
                New Britain, CT 06050