Psychology Postdoctoral Resident Profile – Andrew Daren
Psychology Postdoctoral Resident Profile – Andrew Daren
Meet Andrew Daren, a resident in CHC's Psychology Postdoctoral Residency Program!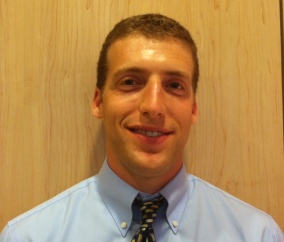 –          Can you tell us a bit about your educational background?    
Doctoral Degree in Clinical Psychology at Massachusetts School of Professional Psychology.  I went to Brandeis University in Massachusetts for undergrad and majored in psychology.
–          What about joining CHC most excites you?  
Working closely with experienced medical and behavioral health professionals as well as a diverse patient population.
–          If not seeing patients/serving at CHC you would rather be _____________?
Going to the movies or doing a bootcamp class at the gym
–          What musical artist currently dominates your iPod? 
Rihanna, Bruno Mars, Maroon 5
–          Do you have a unique talent?  
Scrabble and other word games
–          What is your favorite sports team?
New England Patriots
–          What is your current favorite movie?  
Silver Linings Playbook
–          What is your dream job? 
Clinical psychologist
–          What is one thing you would like the CHC team to know about you?  
I enjoy cooking, particularly things like chili, chicken wings, cookies.