HealthCorps Navigator Profile – Rachel Schindler
HealthCorps Navigator Profile – Rachel Schindler
Meet Rachel Schindler, a HealthCorps Navigator serving as the Program Coordinator for Recess Rocks!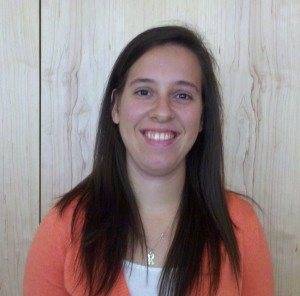 –          Can you tell us a bit about your educational background?
I graduated with a B.S. in Kinesiology and Health with a focus in Community and Public Health from Iowa State University in 2010.
–          What about joining CHC most excites you?
Meeting all of the wonderful people that work here and are so excited about bettering healthcare for our communities. I'm also really excited about all of the opportunities available to explore the different aspects of CHC and how it could all help me develop stronger professional goals for myself.
–          If not seeing patients/serving at CHC you would rather be _____________?
Out helping others in my community through volunteering for a cause I'm passionate about.
–          What musical artist currently dominates your iPod?
No one in particular, just a bunch of randomness.
–          Do you have a unique talent?
My handwriting has been said to look like a font.
–          What is your favorite sports team?
College – Iowa State Cyclones
Professional – Chicago Cubs, Green Bay Packers
–          What is your current favorite movie?
The Blindside
–           What is your dream job?
Not sure what my dream job is, but I know I want to be doing something where I'm able to see an impact as to how my career is helping others lead better lives and overcome obstacles in front of them.
–          What is one thing you would like the CHC team to know about you?
I'm kind of a goof, and deep down all I really want to do is help others, be happy, and make an impact.