New Nurse Practitioner in Residency Profile – Stephanie Fassu Noulaheu
New Nurse Practitioner in Residency Profile – Stephanie Fassu Noulaheu
               Meet Stephanie Fassu Noulaheu, a new Nurse Practitioner in Residency at CHC!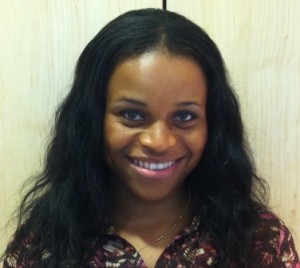 –      Can you tell us a bit about your educational background?
I got my RN and MSN education at Samuel Merritt University, California
 –          What about joining CHC most excites you?
We are part of the Patient Centered Medical Home movement, which in my opinion is the future of healthcare; and we're doing it in the most innovative ways, for a population often forgotten by most.
 –          If not seeing patients/serving at CHC you would rather be _____________?
Napping, I love to sleep.
–          What musical artist currently dominates your iPod?
I don't own an iPod, but I've been listening to a lot of RNB/Soul recently.. Whitney, Jennifer Hudson, Musiq Soulchild..
 –          Do you have a unique talent?
I wish I did…sorry to disappoint
 –          What is your favorite sports team?
Los Angeles Lakers! Sorry West Coast Haters…
 –          What is your current favorite movie?
I don't have a favorite movie
 –          What is your dream job?
Working with an NGO in creating/increasing access to health care services to underserved populations
 –          What is one thing you would like the CHC team to know about you?
Just one? I'm soo dreading my first winter on the East Coast!!!