Fighting Obesity
Fighting Obesity
It is a big week for news about obesity and there are a couple quick updates that need to be shared.  Dr. Robert Dudley from our New Britain office,  together with  Jayme Hanney who has worked on various obesity related initiatives at CHC are at the Weight of the Nation conference in Washington, DC this week.  Dr. Dudley has sent in the following email: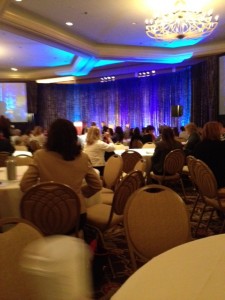 Monday at WON had great science, policy and some very special guests!  Sesame Street has been recruited to the fight against childhood obesity- Cookie Monster now enjoys vegetables as well as his namesake "sometimes food"!  The First Lady taped an address to the conference and Sam Kass, White  House Chef, gave an update on the Let's Move campaign.   Secretary Sebelius released the latest obesity data.   CHC was represented with our Photovoice poster- pictures to follow!   The day ended with the premier of part four of the Weight of the Nation documentaries- we are bringing back the director's set of the DVDs with curriculum to share with staff and patients!

Meanwhile, up in Hartford, the State Legislature is considering educational reform.  Our Chief Medical Officer, Dr. Nwando Olayiwola forwarded on an email from the Connecticut Coalition Against Childhood Obesity which noted that the education bill, SB 458, as it is currently written, includes the text,
Each local and regional board of education shall require each school under its jurisdiction to … include in the regular school day for each student enrolled in grades kindergarten to five, inclusive, time devoted to physical exercise of not less than twenty minutes in total.
While it remains unclear what the bill will look like by the time it is signed, this is great news.
CHC continues to join with others in the fight against childhood obesity, through programs like Recess Rocks and the Photovoice project.