Day Two of the Weight of the Nation Conference
Day Two of the Weight of the Nation Conference
Dr. Robert Dudley reports from the second day of the Weight of the Nation Conference: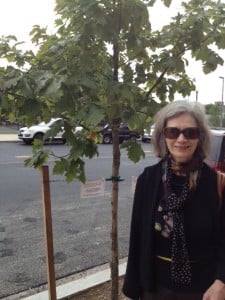 The WON conference continued with the release of the Institute of Medicine's plan for halting the obesity epidemic. An aggressive blueprint that calls for an integrated approach to preventing obesity, the report is available at their website.  

Dr. Dudley and Jayme Hanney completed a walking tour of a neighborhood that highlighted what can be done to make the built environment encourage communities to exercise and walk.
Meanwhile, back in Connecticut, the latest Food Smart and Fit group graduated and Recess Rocks is gearing up for the first of three classes Deans Mill School in Stonington where they will be checking the heart rate using new monitors for all of the 1st grade classes.