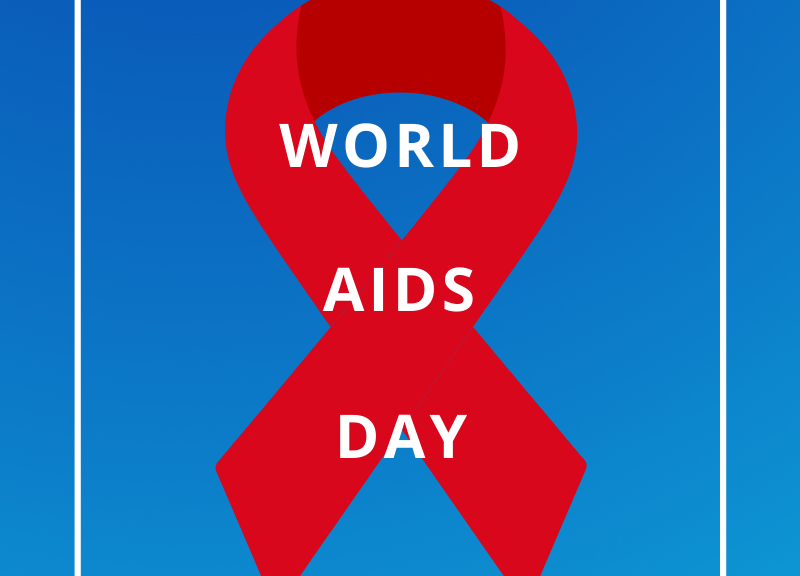 World AIDS Day
World AIDS Day
A message from Kasey Harding, Director of our Center for Key Populations and Dr. Marwan Haddad, Medical Director of our Center for Key Populations, on World AIDS Day:
World AIDS Day is always a profound day of reflection. A day in which the world contemplates the generations lost, the loved ones gone, and the heartaches that remain. It is a day to honor those brave men, women, and children who died before their time because of the lack of medical breakthroughs, the lack of social support, and the lack of political will.
World AIDS Day is also a day of contemplation. A day in which we take note of the challenges that still stand and the hopes that perpetually swirl within us as we look to the future, envisioning a World Without AIDS.
This year, for the first time since the beginning of the HIV epidemic nearly four decades ago, the stars have miraculously aligned in this fractured landscape and there seems to be the political will to become the generation that will bring an end to the HIV epidemic.
Yes, you heard that correctly. We are indeed on the verge of ending the HIV epidemic. We have all the tools we need to end new transmissions. The goal is a 75% reduction in transmissions in 5 years and 90% reduction by the year 2030. While this may sound impossible to some, we have known about these tools and interventions for some years now. In addition to the well-known prevention tools (condom use, syringe exchange programs, post-exposure prophylaxis, to name a few), there are two transformative evidence-based initiatives that we need to make sure the world knows about and that we need to scale up rapidly and effectively: U=U and PrEP.
U=U stands for Undetectable = Untransmittable . This is the scientifically proven fact that if an individual living with HIV is on treatment and achieves a viral level in the blood that is undetectable, they cannot transmit the virus sexually to any of their partners, even without the use of condoms. This has been proven whether you are gay or straight and whether you identify as man, woman, transgender, or non-binary.
PrEP stands for pre-exposure prophylaxis. According to the National Institutes of Health, if an HIV-negative individual at risk for HIV takes PrEP (a medication that is one pill once a day), it reduces their risk of acquiring HIV by 99%, regardless of condom use.
Furthermore, having a persistently, undetectable HIV virus affords those individuals living with HIV a healthy, normal life span comparable to those who are HIV negative.
U=U and PrEP remove the shackles that have long been wielded by HIV. People living with HIV and those at risk finally have proof that they no longer need to live in isolation; they do not need to hold on to the fears, the guilt, and the shame that have shadowed and dictated their lives for so long.
Yet, we still have a lot of work ahead of us. We need to be able to get everyone tested so that all those who are living with HIV are aware of their status. We need to engage those who are living with HIV and retain them in care. We need to support them in starting and staying on effective HIV treatment. Those who test HIV negative but continue to be at risk should be offered and started on PrEP and helped to stay on PrEP as long as they continue to be at risk.
And that is where the difficulties arise. Many of the populations at the highest risk are the most marginalized: men who have sex with men, transgender women, people of color, people who inject drugs, the incarcerated, and sex workers.
We need to fight the stigma and discrimination surrounding HIV as well as surrounding sexual orientation, gender identity, drug use, and racial and ethnic minorities. We need to create welcoming, open, nonjudgmental environments and foster attitudes that are respectful and caring towards all individuals. People must feel safe and supported and cared for in order for them to want to engage and stay engaged.
Today, on World AIDS Day, let us all take an oath together: that today, we will strive to spread the message of love and hope and acceptance; that we will share and promote U=U and PreP; that we will never stop fighting the devastating effects of stigma and discrimination; and that we will create warm and safe spaces for all. Today, let us all take an oath together, that in our generation, we will indeed bring an end to the HIV epidemic!