Trans Wellness Conference
Trans Wellness Conference
Members of our Center for Key Populations – Stephanie Farrell, Doug Janssen, and clients/patients of CHC – traveled together to the Philadelphia Trans Wellness Conference last week. This is the largest free trans-specific conference in the world, and it emphasizes including clients and patients in conference participation and advocacy.
Stephanie, who is a Nurse Care Coordinator, wrote about her experiences at the conference – and how it helped to change her perspective.
---
Day 1
Road trip time for a few members of the Center for Key Populations Team! Doug Janssen, Outreach Coordinator, and I (Stephanie Farrell, Nurse Care Coordinator) are currently in Philadelphia at the annual Trans Wellness Conference. We are lucky enough to have a few of our clients along with us to take in all this conference has to offer. Yesterday we got to know one another during the drive down and while sitting in traffic. As a nurse, I listened to our client talk through a bit of apprehension and anxiety about being at an event of this size. But you could also feel her excitement!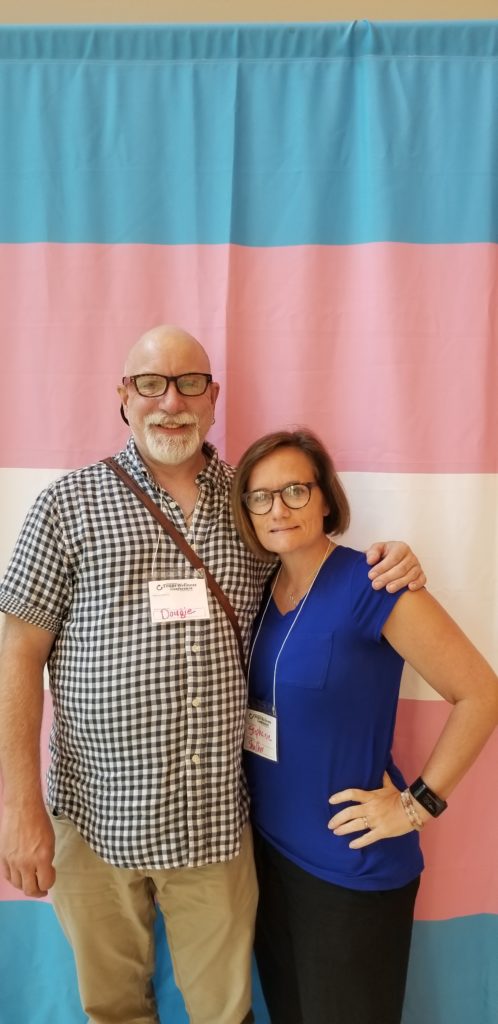 Today started with more waiting in line to check in and get into the conference. We talked to people from all over the country and Doug made plans to network later in the day with a nurse educator he happened to strike up a conversation with while in queue. Anyone who knows Doug knows we will be going home with new friends and a few stories!
The sessions available were so varied and there was definitely something for everyone. I loved seeing the excitement in our clients' eyes as they showed me their plans for the day and what they were most looking forward to. As for me, Nurse Stephanie hit up the sessions on working with insurance in these somewhat uncertain times in helping our patients get the care they deserve. I walked away with a list of resources that I had no idea existed and I definitely plan on using in the future! Oh, and we did walk away with some swag, too. We did just a little shopping before one of the sessions and I found the perfect gift for my oldest child and a lil' something for myself – amazing t-shirts for all!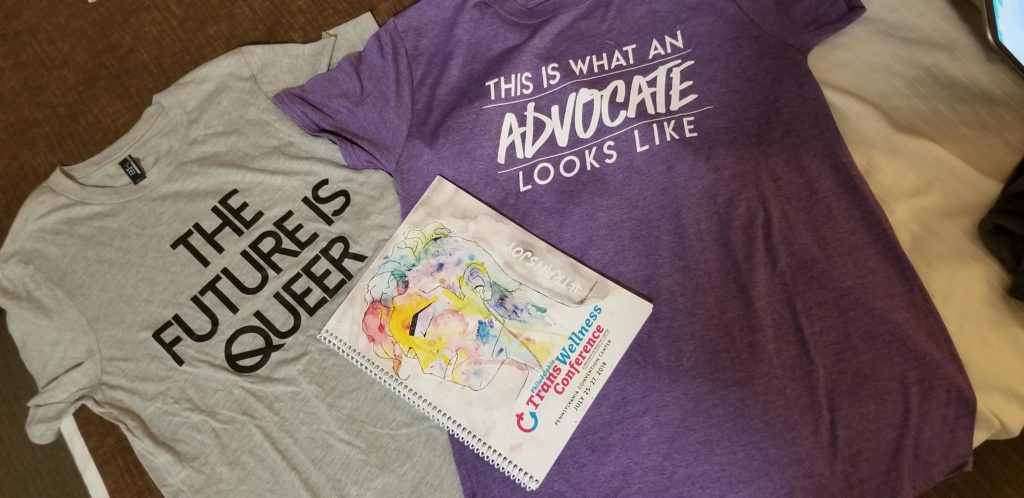 The official kick-off of the conference was the flag raising at city hall. This was an experience. So many attendees took the walk over to hear the speakers – amazing. Three words came to my mind: Bonding, Support, and Community. And to tell you the truth, a tear came to my eye. There were no protesters to be seen, just a beautifully diverse group of people coming together to support one another. As a mamma bear to an adult child who is gender non-conforming and a CKP nurse advocating for our Trans patients, I took just a moment to let the day sink in for all it is worth. My feet hurt (I will never wear those shoes again), I am tired, but I am INSPIRED. I for one, can't wait for tomorrow!
Days 2 and 3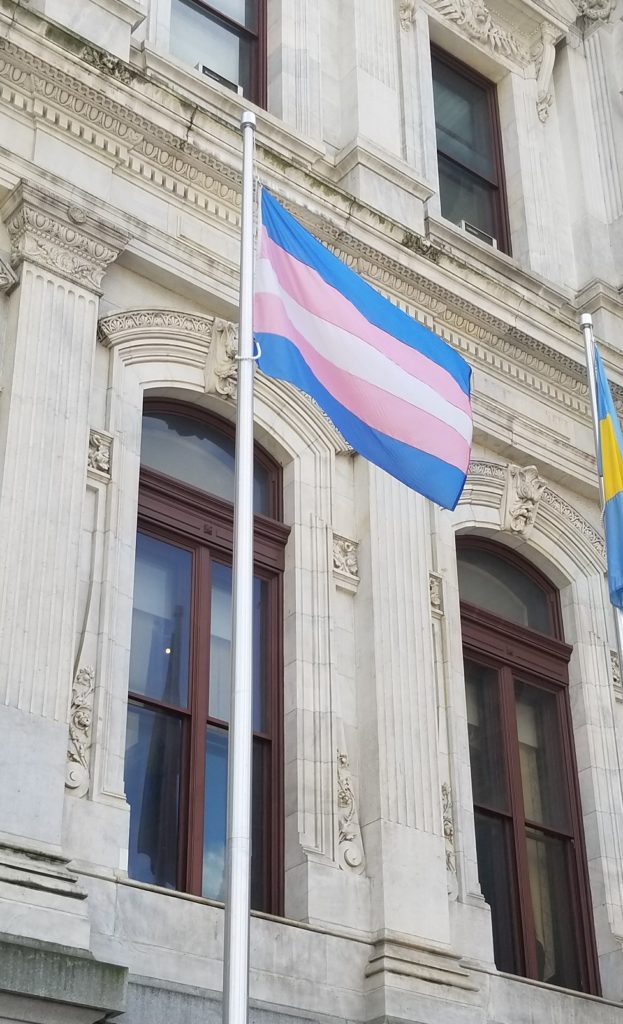 We had two additional full days at the Trans Wellness Conference. As a nurse, being at this conference with our clients was really eye opening. We sat side by side at several sessions on Friday and Saturday. This really had me thinking of what I was hearing and learning in two different ways. Being on the side of the provider and viewing these issues through that lens was changed at this conference. I saw the reactions and questions from all of the conference attendees with me and it really made me take a pause and think about how I may present information to our patients every day in the office. While I think that I am always listening and hearing what our patients have to say during our times together, this really reminded me that I need to slow down and look harder for unspoken cues my patients may be sending me. Slow your roll, Nurse Stephanie!
Doug and I spent time talking with one of our client/patients that we attended the conference with throughout the conference, but what was most telling was their take on the final afternoon. She echoed her initial feeling of anxiety and uncertainty about what she was getting herself into coming to this conference with us on the first day. She said that she could not have asked for a better experience, that it was liberating to be surrounded by like-minded people who have firsthand experience being a member of the trans community. She said she was walking away feeling a little more confident in herself as well as in the relationships she has at home. The excitement she had when showing me the gifts she got for her partner was heartwarming. She also expressed gratitude that we would come and sit side by side learning along with her over the course of the three day event. Pretty cool!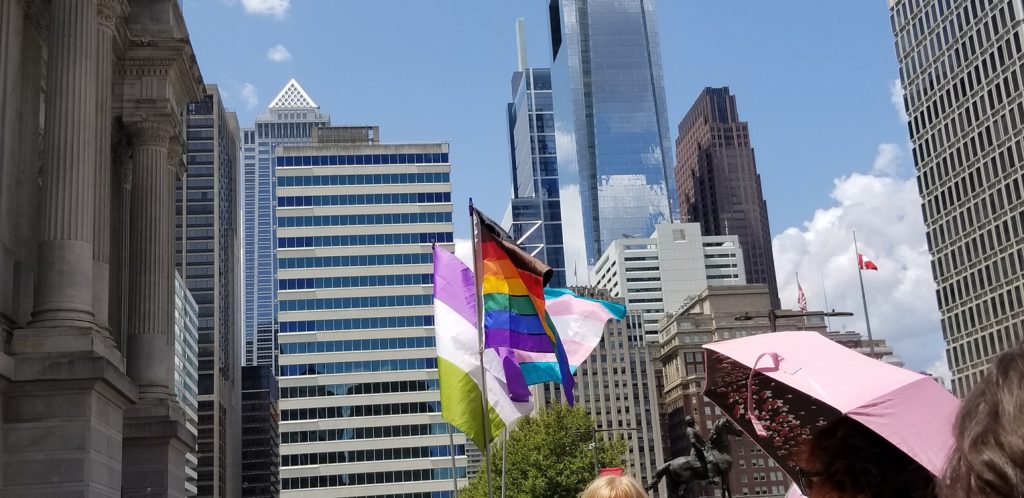 This nurse walked away with a reminder to always be humble in the care I provide to all of our patients – every last person. Even on the days we don't know how we can accomplish all that needs to be done. One person at a time, one life at a time, one TE at a time. While I am back home now, I will keep these reminders tucked in my back pocket and give myself an internal nudge when I start to feel overwhelmed. I will think of this weekend and the words shared to me by our client – listen, hear and be present.