Nurses Week: School Nurses Appreciation Day
Nurses Week: School Nurses Appreciation Day
Happy School Nurse Appreciation Day!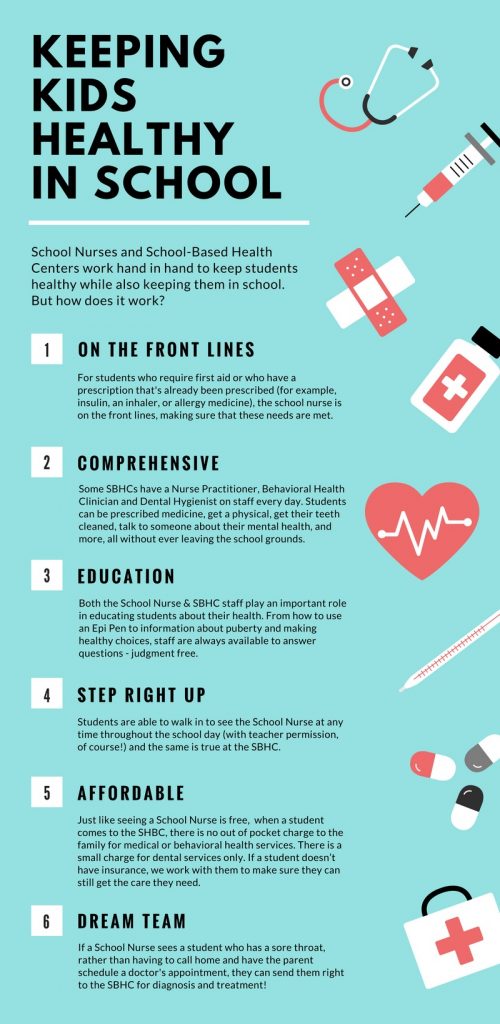 The School Based Health Centers at CHC could not do their jobs without the support of their School Nurses. We are so grateful for everything that they do for the students they serve together!
We often get asked by parents (and even by teachers): what's the difference between the school nurse & SBHC staff? Why do students need both? Isn't one enough? We spoke to the team at New Britain High School to get some answers.
—
Headaches. Anxiety. Questions about birth control. Vaccinations. Physicals. Cavities. Allergies. From a student who just needs a place to lie down, to the student who hasn't seen a dentist in years, the NBHS team is there.
Let's break it down.
Students at NBHS have access to two incredible school nurses, Linda Retano, RN and Kathy Moss, who have decades of experience between them, both as school & hospital nurses. They work one door over from the SBHC team, which includes Family Nurse Practitioner Jean Palin (who has been with CHC for 19 years this month), Dental Hygienist Laura Foran, and Behavioral Health Clinician Jamie Rosenthal. Together with an MA and a Mobile Dental clinician, this team has seen thousands of students come through their doors in this school year alone.
School nurses are on the front lines of student health. They educate teachers and the community to help coordinate student care. They provide first aid, they dispense medication that's already been prescribed (think: inhalers and allergy medicine), and keep track of immunization records. School nurses also build trusting relationships with their patients, to help understand and alleviate the pressures that come along with being a student.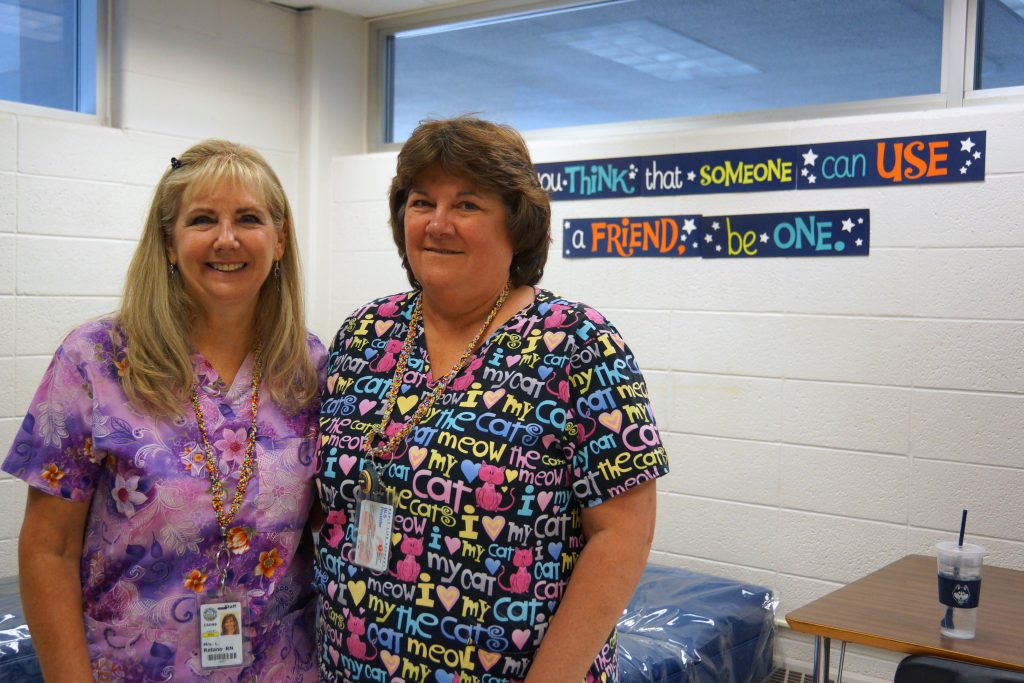 "Having a good relationship with the nurses here is key," according to Jamie.
Jean adds, "They are both really good clinical nurses here. They're excellent."
But what about the SBHC? "Every school should have one," Kathy says.
The NBHS school nurse staff refer students to the SBHC regularly. Students must be enrolled to be seen by the team, but the enrollment process is easy to complete. (Want to see about enrolling in an SBHC? Go here.)
Jean, as an FNP, can diagnose and treat students, just as any primary care physician can do. Students see her for physicals, for acute and chronic health needs, and for advice. Laura (the dental hygienist) does regular cleanings and referrals for cavities and other oral health issues. As a behavioral health clinician, Jamie sees students who have higher-level trauma, depression, anxiety and more.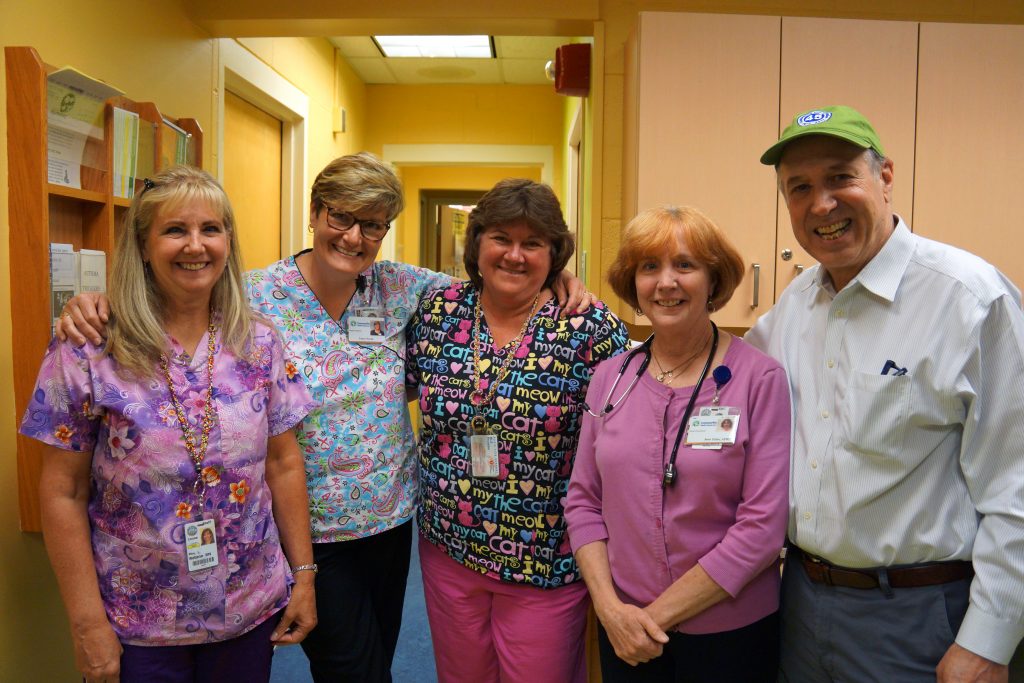 Her focus is on things outside of the scope of the school, such as depression not around a school issue. She works closely with school staff to keep kids on target, and goes to students having trouble in class rather than removing them. Finally, she runs groups & does family therapy.
Together, the NBHS school nurses and SBHC staff run an outstanding office that truly serves their students with comprehensive and compassionate access to care. We so appreciate everything they do! Happy Nurses Week to all, and happy School Nurse Appreciation Day to the school nurses at all of our SBHC schools!