Spotlight CHC: Joelle Isidor
Spotlight CHC: Joelle Isidor
Community health centers across the country provide health care to millions of patients, focusing on under-served populations where and when they need it most. As of today, Congress has gone against bipartisan tradition and failed to re-authorize funding for health centers.
But what does that mean on the ground? Here's the story of Joelle Isidor, a CHC employee who spends her days making sure one of Connecticut's most vulnerable populations has access to high quality care. If Congress doesn't act, Joelle's critical work is in danger of serious interruption.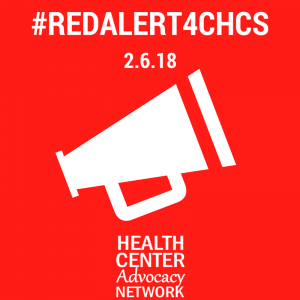 The Doohickey
Joelle studied the Jamaican man's hand. "Your finger's a little thick," she said, "so you're going to have to amp this up," as she points to the knob on a small machine, "so you can actually get the blood."
The farmworker has hypertension and diabetes. But his immediate problem that day was the "doohickey," as Joelle called it, that he'd just been given to measure his blood's glucose content.
Sure, he'd gotten instructions from the clinic staff, but he'd also gotten a long list of medications at the same time. Looking at his face, Joelle, a native of Haiti with a medical degree and a warm smile, saw he was in overload. If he didn't understand how to use the doohickey (also called a glucometer) it would sit in a drawer, unused.
Joelle Isidor is coordinator of the Connecticut River Valley Farmworker Health Program for Community Health Center, Inc. Although she's only worked for CHC since September, she is already invaluable to many of its clients, who include hundreds of seasonal and migratory workers at dozens of Connecticut farms.
In addition to English, Joelle is fluent in French, Spanish and Creole, and understands Portuguese. She has years of teaching experience on top of her degree, and her passion is educating patients. With her quiet, engaging way, it's clear why they respond to her.
She explains, "Often when patients come into a doctor's office, they're given a list of things to do and no real direction on how to get it done and no real way to make the lifestyle changes that they need to make. And they don't know where to start."
There can be language barriers and patients can be thrown by the medical jargon. "Sometimes they're ashamed," Joelle said, "or maybe they're too shy to say, 'I don't know what to do with this information.'"
Connecticut's Migrant Workforce
Working conditions have improved somewhat, but migratory workers remain one of the most disadvantaged and medically vulnerable groups in the country. Thousands work in Connecticut every year – one estimate is as many as 20,000 – working in greenhouses or in fields, growing, harvesting and packaging shade tobacco, apples, berries, Christmas trees and other crops. They come from the South, the Caribbean and Central and South America.
CHC and UConn Health partner with the Boston-based Massachusetts League of Community Health Centers to treat Connecticut's farmworker population. Amy Shepherd, program director of farmworker health for the League, said the organization provided medical care to 1,521 seasonal and migratory farmworkers in the Connecticut River Valley in 2017.
She works with clinics from northern Massachusetts to the New Haven area, but, she said, smiling, "I see CHC as kind of like the Ivy League of community health centers."
Students from UConn's schools of medicine, dental medicine, pharmacy and nursing set up clinics at farms, including operating evening clinics in Meriden and Enfield at the peak of the growing season. ("The joy from the patients after they've seen the dentist!" Joelle exclaimed.) In addition to basic screening, the students screen for occupational hazards. Musculoskeletal disorders, related to repetitive motion, are not uncommon. Other issues may be eye, respiratory and/or pesticide-related conditions, and infectious diseases.
Joelle is the linchpin, working with as many as 50 or seasonal workers a month. She registers them into the program, sets up clinic and doctor appointments, and transports them, if needed, to appointments and pharmacies. She explains possible side-effects of medications and how to deal with them and suggests ways to follow regimens despite farmworkers' demanding schedules. And she translates both their words and their concerns.
Barriers to Care
In addition to the physical ailments, Joelle and Amy explained the mental and psychological toll that the work, and separation from family, has on many of the largely male farmworkers.
"The loneliness is challenging," Amy said, and health issues develop because of it, including stress, high blood pressure and alcohol abuse.
A lot of Jamaicans work at the state's shade tobacco farms in northern Connecticut, Joelle said. "We know that men in general have a really hard time going to the doctor," she said. "And if you're talking about black men, multiply that by 10. They have to practically be dying!
"Coming from the Caribbean [I know that] you don't go to the doctor until it's really bad…I know from my own cultural experience."
Amy nods, adding: "There's a distrust of medicine…"
Joelle chimes in: "Especially if it's a little pill. And if it's multiple little pills, chances of my taking multiple little pills significantly decreases."
Amy: "And then, depending on what it is, there's a stigma in so many cultures."
But Joelle and Amy both agree that this is why the relationship fostered by their programs is "key." In many cases, health literacy starts with compassionate, one-on-one care.
"That's where health education is so important," Amy said. "Our program is preventative. We will reduce health care costs."
Programs like these are in danger of being disrupted by Congress' decision to use community health center funding as a bargaining chip. We need action now. It's time to #FixTheCliff.
To learn more about CHC & MLCHC's Farm Worker Program, head to http://www.massleague.org/Programs/CRVFarmWorkerHealthProgram/AboutCRVFHP-English.php.