Mayors Day at the CHC
Mayors Day at the CHC
The third annual Mayors Day of Recognition for National Service took place today April 7th at the Community Health Center in Middletown. Mayor Daniel Drew attended the ceremony which recognized the impact Americorps Members have within the Middletown community. He was one of over 3,000 public officials throughout the country that honored the national service of Americorps Members. During the meeting with Mayor Drew each Americorps member described their different positions and a typical day of service. One of the joys of being an Americorps Member is that each day of service is unique, with different projects and challenges. Please see the CHC Community HealthCorps Facebook Page to see more pictures from Mayors Day.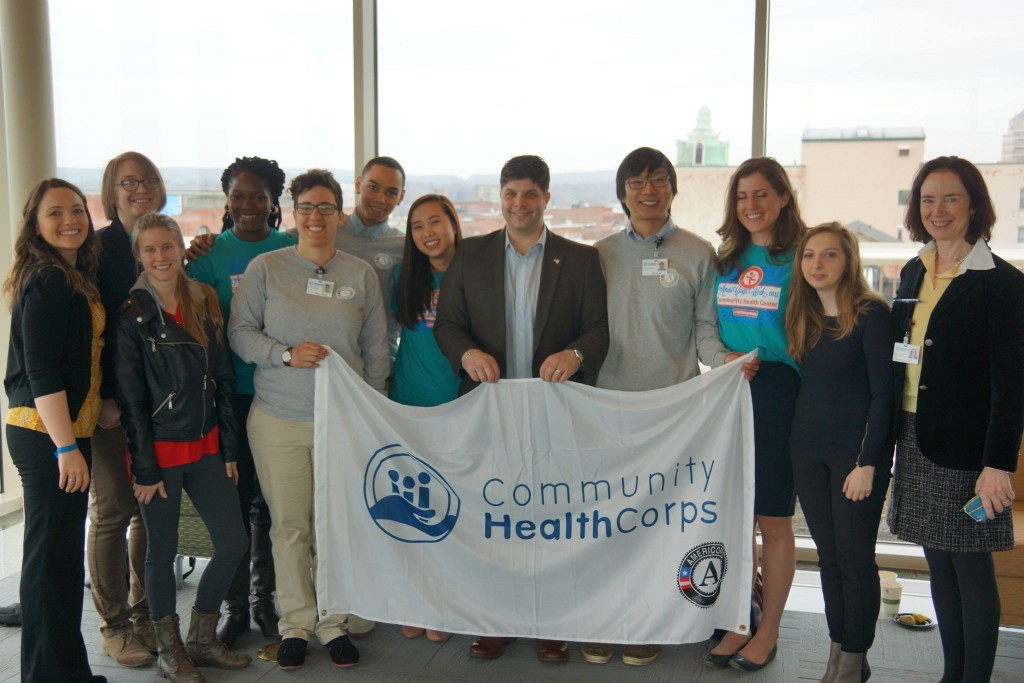 The Community Health Center has 14 Americorps Members, all of whom have participated in events that directly benefit the Middletown community. One of the more memorable events took place in December 2014. The Americorps members an organized event called Mission Nutrition to increase knowledge and awareness about healthy eating. Mission Nutrition was held in the Family Wellness Center and incorporated hands- on activities such as "Make Your Own Snack" and an interactive tour of a local grocery store. Although we thought the weather was dreary, over 30 people, including children, attended the event. This is truly a testament to the connection the Americorps Members have with the community.
Here are examples of Mayors Days throughout the country on the Community HealthCorps Blog.