Competing to Provide Quality Service
Competing to Provide Quality Service

As snow piles up, day after day, for some of us, it can become just a struggle to get to work, but the snow hasn't buried the spirit of two of CHC's Patient Service Associates.  In the midst of high call volume, a friendly competition developed between Luis Gomez-Arroyo and Crystal Martinez, about who could provide the best quality service to the most patients calling CHC.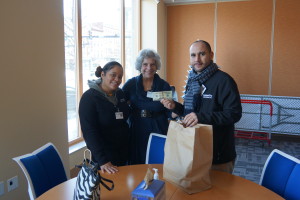 Last week, Luis handled 99 calls in one day, and when Crystal heard about it, she stuck around to beat his record.  Middletown Operations Manager, Sally Lastrina heard about the competition and offered the winner a free lunch to whomever handled the most calls on Monday, February 23rd.
So, yesterday, Luis and Crystal went head to head and Luis came out on top.  Being the great sport he is, he shared his lunch with Crystal.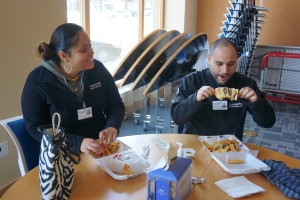 Yet the real winners were patients who had their phone calls answered quickly and efficiently by caring committed Patient Service Associates.
Congratulations to everyone.  Maybe a sandwich eating contest is next.