A Big Day and A Big Transition!
A Big Day and A Big Transition!
Below is an email to CHC staff from our CEO/President, Mark Masselli & Senior Vice President/Clinical Director, Margaret Flinter. Today, we say goodbye to a beloved staff member and announce a new role for another.
Good morning everyone,
Today marks a big transition in the life of CHC, Inc.  Our great loved and admired Chief Dental Officer, Margaret (Maggie) Drozdowski Maule wraps up 14 years of service to CHC, Inc.  Maggie came to us as  a young general dentist, grew into the leader of our dental department, and over time totally transformed the practice of dentistry and its range and scope at the Community Health Center, Inc. She designed and opened new sites in Stamford and Norwalk, expanded the dental sites in New Britain and New London, and played a key role in designing the new CHC of Middletown practice.  Maggie became a voice for the highest quality dentistry for the most underserved of our communities and became a national leader in this effort.  Because of her, CHC is known not just in Connecticut, but around the country for our dental program.  We wish her the very, very best in her future endeavors as she returns to her first love, the full time  practice of dentistry !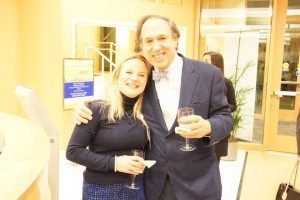 But every transition marks a new day in the life of CHC, Inc. and so today , with our sadness as we say good bye to Maggie, we have the great pleasure of introducing you to our new Chief Dental Officer—only the 7th in the history of CHC by our count—Dr. Heather Crockett Washington.  During the recruitment process, we realized we had a shining star right within CHC who was ready to step up  and lead.  Dr. Crockett Washington has been a general dentist at CHC for the past two years.  She has an outstanding academic and clinical training background as a dentist, and also earned a MPH at Yale School of Public Health and completed the Connecticut Health Foundation  Leadership Fellowship.  She is ready to lead, and we are so excited to have her step in to this new role.  Heather will be out to visit all of our sites in the coming weeks, and I know you will give her your warm welcome and full support.