Homegrown Jelly at CHC
Homegrown Jelly at CHC
What would you do with a trellis filled with concord grapes waiting to be picked? If you guessed why not make a few jars of homemade jelly then you are on the right track! Upon request, I assumed that making Jelly was a long process that required a special talent such as riding a uni-cycle or providing primary care services for 35 years in Middletown. It turns out that all you need is a basic recipe, access to a food processor, sugar, a strainer, pectin (natural gelling agent), glass jars, a little positive reinforcement and of course, grapes from the CHC rooftop. The first growing season up on the health center rooftop garden last spring provided grapes but they were still in the early acclamation stages. This past summer the grapes were just perfect and in need of a purpose other than a casual snack. Here at the Community Health Center, Inc. we are always looking for ways to engage staff and offer thoughtful gifts to guests and honored employees which is why a grape jelly experiment was transformed into a set of special edition jars of CHC jelly…a surprisingly basic process!
Step 1 : Pick the grapes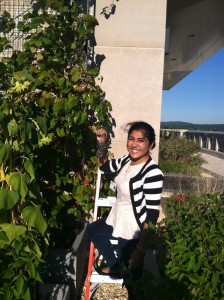 Step 2: Clean and remove grapes from vine!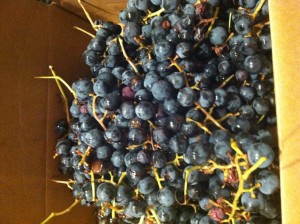 Step 3: Crush the grapes (with food processor) and slightly heat the newly created pulp in a pot.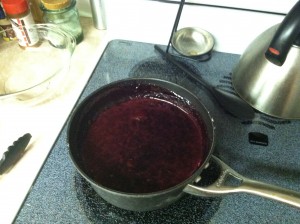 Step 4: Strain grapes for 45 minutes to collect the juice!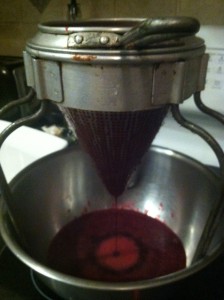 Step 5: Boil juice and add 5 table spoons of the gelling agent, pectin. (*note-  I recommend purchasing "low sugar added" pectin to eliminate using a large amount of sugar in the next step)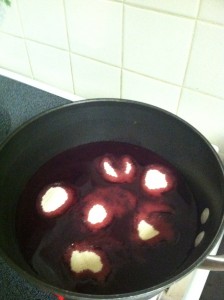 Step 6: After boiling the grape juice with pectin for 5 minutes or so, add the sugar!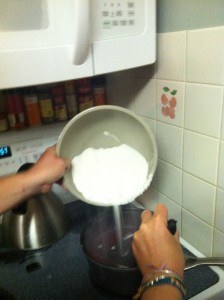 Step 7: Let the newly mixed concoction "hard" boil for 1 minute before pouring into jars.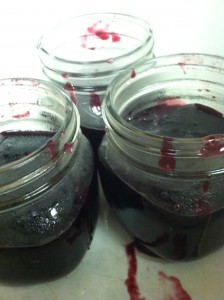 Step 8: Flip the jars upside down and let them set overnight. This helps with the "sealing" process.
Step 9: Taste the Jelly! The first time is always trial and error although this batch came out great!
Step 10: Give the 4 jars of special edition Jelly to Mark Masselli so he can present one to Dr. Carl Lecce at his 35th anniversary luncheon.
Step 11: Start preparing for another year of community gardening on the rooftop and thinking of unique ways to utilize our fruits and vegetables!