New Ryan White Program Outreach Coordinator Profile – Doug Janssen
New Ryan White Program Outreach Coordinator Profile – Doug Janssen
Meet Doug Janssen, a new Ryan White Program Outreach Coordinator at CHC, Inc. and Oasis Wellness Center!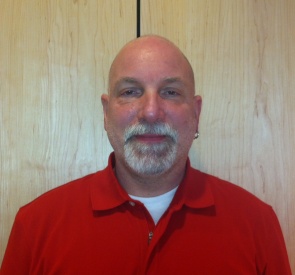 –          Can you tell us a bit about your educational background?
I obtained my BA in Sociology at UCONN, Storrs, and JD at Western New England College (now Univ.) in Springfield, MA. After 18 years as a Bond Claim Attorney at three Surety Companies handling embezzlement and contract surety claims, I quit to start my own custom cabinetry business.  As a cabinetmaker, I became very interested in using recycled materials whenever possible, and this led to me becoming Manager of a not-for-profit building material reuse retailer.  Over time, I became more interested in other, more social service type not-for-profits, and began a search for some place where I could best utilize my talents.
–          What about joining CHC most excites you?
I am able to link my two social service passions:  assisting those with HIV/AIDS and those that are homeless. 
–          What inspired you to enter your line of work?
I first came out as a young gay male before HIV/AIDS was an issue in the U.S.  I knew people that became positive and died.  While I always lived in suburban CT and not in the heart of the epidemic, I always felt that I should participate in some way towards the cause.  I volunteered at AIDS/Project Hartford for four years in the 1990's.  Then, in 2004, my former partner was diagnosed with an AIDS related lymphoma and died very soon thereafter.  Since then, my personal mission was to eventually work for some agency that provided services to those living with HIV/AIDS. 
–          What musical artist currently dominates your iPod?
Love Adele and Amy Winehouse, Muse, and Fun.  But also love old Diana Ross, Stevie Wonder and the U2 and the Cranberries.  Guilty pleasures:  P. Diddy and Timbaland. 
–          What's your favorite movie?
This is tough because I am a huge movie fan.  My short answer is "Moulin Rouge" directed by Baz Lourman.  Second is "Now Voyager" with Bette Davis.  Or maybe "Fargo"…
–          April is STD Awareness Month. What does this mean to you?
Hopefully, it means that people will be talking about STDs and how you get them and how you can prevent getting them.  Sex is still a topic that is so difficult for people to discuss.  We need to get past this if we are ever going to do a better job at keeping people safe. 
–          What's the best part of your job?
So far, I am enjoying all aspects of my job.  However, I most enjoy the people I come in contact with.  I learn so much every day from every encounter and my life becomes that much richer.  It doesn't hurt, also, that my boss and coworkers are amazing!