New HIV Education Specialist Profile – Michael Lauro
New HIV Education Specialist Profile – Michael Lauro
Meet Michael Lauro, a new HIV Education Specialist at CHC, Inc. and Oasis Wellness Center!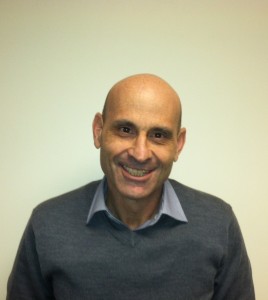 –          Can you tell us a bit about your educational background?
I earned a B.A. from Fairfield University and a J.D. from the University of Santa Clara School of Law. I also spent a year in Rome courtesy of Loyola University of Chicago which was great fun!
–          What inspired you to enter your line of work?
I believe I entered this line of work partly out of fate and partly out of necessity. I lived at Ground Zero of the AIDS epidemic in San Francisco when it first hit in 1981. The community I lived in was decimated. I poured myself into AIDS activism until I moved here in 2007. The organizations I belonged to tracked promising AIDS therapies and opened up "buyer's clubs" to import AIDS medications from other countries. We fought for compassionate use programs for promising treatments, a speedier drug approval process, lower drug prices, liver transplants for co-infected patients, against AIDS profiteering, good medical care folks in the prison system, AIDS medications for Africa, adequate funding for HIV/AIDS prevention, housing, and care, and a score of other worthy projects. We even fought to ensure that AIDS service organizations were accountable to those they served.
I confess, when I moved to Connecticut six years ago, I did it in part to move on from AIDS, but I was drawn to the work done here at CHC and to its commitment to social justice.  They say, make plans and hear the heavens laugh. Today, I know that to be true.
–          What about joining CHC most excites you?
What excites me about joining CHC is to help people make the kinds of connections in their lives that have the ability to be transformational. 
–          April is STD Awareness Month. What does this mean to you?
When I consider that, I am reminded that 20% of the people with HIV in this country do not know they are infected and how these 20% are responsible for nearly half of new infections. So, clearly, there is much more work to do one person at a time.