Press Release: AmeriCorps Week 2013!
Press Release: AmeriCorps Week 2013!
Written by Eliza Cole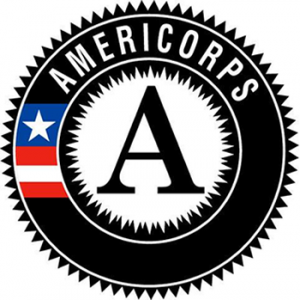 AmeriCorps Week 2013 Shines Spotlight on Community Service
MIDDLETOWN, CT (March 6, 2013): Community Health Center Inc.'s HealthCorps Navigators will honor National AmeriCorps Week, March 9-17, with service projects focused on helping the homeless and near homeless in communities across Connecticut. Over the course of the week Navigators will host events in several of the communities CHC serves. The theme for this year's program, "Wherever You Are, AmeriCorps Works," follows the national theme of AmeriCorps Week 2013 – AmeriCorps Works, and brings attention to CHC's "Wherever You Are" program that provides health care at homeless shelters throughout the state.
The week's schedule of events is as follows:
Monday, March 11, 6-9pm: Kick-Off Night Community Meal, The Church of the Holy Trinity, 381 Main Street, Middletown
Tuesday, March 12, 9am-1pm: Gift Bag Distribution & Resume Workshop, Master's Manna, 46 North Plains Industrial Rd, Wallingford
Tuesday, March 12, 2-4pm, Landscaping and Beautification, Shelter Now, 43 Casimir Drive, Meriden
Wednesday, March 13, 12-4pm: Playground Renovation, Shelter Now, 43 Casimir Drive, Meriden
Wednesday, March 13, 7:30-10pm: Movie Night, St. Vincent de Paul's, 617 Main Street, Middletown
Thursday, March 14, 9am-3pm: Education & Career Prep Fair, Clothing Drive with CHC Staff, Open Door Shelter, 4 Merritt Street, Norwalk
Saturday, March 9 & Friday, March 15 – Saturday, March 16, Habitat for Humanity, Middlesex County and Greater New Haven
This year's events have been made possible with support from many businesses and organizations including Home Depot, Lowe's, Target, Stop & Shop, Price Chopper, Trader Joe's, Subway, Walgreens, CVS, Lyman Orchards of Middlefield, Norwalk Community College, Total Look Academy of Southport and Person-to-Person of Darien.
This is the fourth class of AmeriCorps members to serve at Community Health Center, Inc.  The fourteen member group – who started in September 2012 – has a varied educational background, and each member has been placed in a position that relates to their interests and given a supervisor that is more than willing to train and educate the individual in the many aspects that coincide with Community Health Center, Inc. and HealthCorps. In addition to day-to-day responsibilities at CHC, the members are active in the local communities served by CHC.  They volunteer their time to do varied projects, including this week's service.
AmeriCorps Week aims to raise awareness about the program's impact on the direction of the nation, and shines a spotlight on service to encourage more Americans to volunteer. Each year, AmeriCorps offers 75,000 opportunities for adults of all ages and backgrounds to serve through a network of partnerships with local and national nonprofit groups. The purpose of AmeriCorps National is to engage AmeriCorps members in direct service and capacity-building to address unmet community needs which follows the exact mission statement of Community Health Center, Inc. AmeriCorps impacts both its volunteers and the communities they serve, and numerous reports demonstrate the positive impact AmeriCorps programs have on the volunteers and the communities where they serve.