HealthCorps Navigator Profile – Pat Wildes
HealthCorps Navigator Profile – Pat Wildes
 Meet Pat Wildes, a HealthCorps Navigator serving in the Communications Department at CHC, Inc.!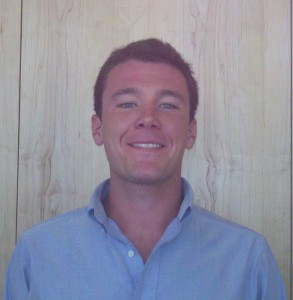 –          Can you tell us a bit about your educational background?
I majored in Government at Skidmore College, and I'll be attending law school next year.
–          What about joining CHC most excites you?
The opportunity to engage in community service and outreach with people who share a similar passion for volunteering.
–          If not seeing patients/serving at CHC you would rather be _____________?
Playing professional soccer…or writing for the New York Times.
–          What musical artist currently dominates your iPod?
The Roots/Lauryn Hill/ John Legend
–          Do you have a unique talent?
I've been known to cook up a mean omelet every now and then.
–          What is your favorite sports team?
New York Jets/Knicks and Tottenham Hotspur
–          What is your current favorite movie?
Casablanca / Do The Right Thing
–          What is your dream job?
Secretary on a Presidential Cabinet.
–          What is one thing you would like the CHC team to know about you?
I can't wait to visit my sister in Scotland in April!