HealthCorps Navigator Profile – Kiran Narain
HealthCorps Navigator Profile – Kiran Narain
 Meet Kiran Narain, a HealthCorps Navigator serving in CHC's Mobile Dental Program!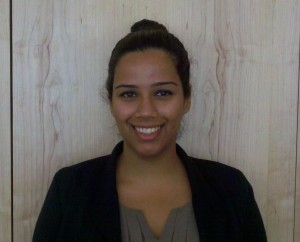 –          Can you tell us a bit about your educational background?
I graduated from UConn in May with a B.S. in Allied Health Sciences.  I will be attending dental school in the fall.
–          What about joining CHC most excites you?
I am able to meet many great people and all of the opportunities to work in the community.
–          If not seeing patients/serving at CHC you would rather be _____________?
Swimming somewhere warm.
 –          What musical artist currently dominates your iPod?
Currently, there is no music in my iPod at all.
–          Do you have a unique talent?
I can wiggle my ears.
–          What is your favorite sports team?
New York Knicks.
–          What is your current favorite movie?
The most current movie I watched was The Dark Knight.
–           What is your dream job?
A job that requires me to travel all over the world
–          What is one thing you would like the CHC team to know about you?
I would love to meet and get to know everyone!