Nurse Practitioner in Residency Profile – Krishna Kothary
Nurse Practitioner in Residency Profile – Krishna Kothary
Meet Krishna Kothary, a Nurse Practitioner in Residency at CHC, Inc. !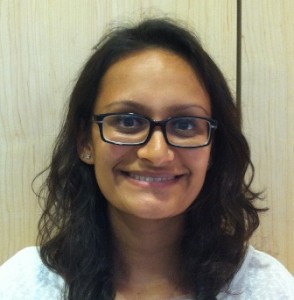 –          Can you tell us a bit about your educational background?
University of Iowa – Bachelors of Science in Nursing, Global Health Minor; Johns Hopkins University – Masters of Science in Nursing & Masters of Public Health
–          What about joining CHC most excites you?
To be around a group of passionate individuals working for the same cause!
–          If not seeing patients/serving at CHC you would rather be _____________?
I would be playing slots at the casino until I win the lottery and then travel, travel, travel!
–          What musical artist currently dominates your iPod?
I admit it, I downloaded a bunch of Whitney in her memory.
–          Do you have a unique talent?
I'm not a musical, artistic or dancing prodigy but I can change from an American to Indian accent and vice versa at the flick of a switch.
–          What is your favorite sports team?
Nada.  
–          What is your current favorite movie?
I recently saw the Lorax and loved it!
–          What is your dream job?
My dream job is one that allows me to combine my clinical and public health interests where I get to see patients part time and develop/coordinate programs to address the social determinants of health that affect that my patients… dreaming even more I would also say working with MSF or as an NP abroad, or empowering foreign nurses through education.  
–          What is one thing you would like the CHC team to know about you?
Chocolate solves all problems.