HealthCorps Navigator Profile – Sara Maldonado
HealthCorps Navigator Profile – Sara Maldonado
Meet Sara Maldonado, a HealthCorps Navigator serving in CHC's School-Based Health Centers.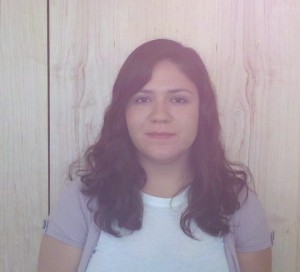 – Can you tell us a bit about your educational background?
I graduated in May 2012 from Tufts University in Medford, MA and majored in Community Health and Latin American Studies.
– What about joining CHC most excites you?
I'm most excited to be able to work in underserved populations and gain hands on experience working in different communities.
– If not seeing patients/serving at CHC you would rather be _____________?
With friends or family hanging out, going to movies, excursions, etc.
– What musical artist currently dominates your iPod?
The Foo Fighters
– Do you have a unique talent?
I have the ability to fall asleep nearly anywhere
– What is your favorite sports team?
The New York Yankees
– What is your current favorite movie?
Tie between The Shawshank Redemption and Pan's Labyrinth
– What is your dream job?
Anthony Bourdain's job
– What is one thing you would like the CHC team to know about you?
The one thing I would want the CHC team to know about me is that I'm dedicated to the message that health care is a right not a privilege. That idea is what made me switch from wanting to be a doctor to wanting to have a part in changing the laws that would guarantee health care for all.