HealthCorps Navigator Profile – Andrea Birnbaum
HealthCorps Navigator Profile – Andrea Birnbaum
Meet Andrea Birnbaum, a HealthCorps Navigator at CHC serving in the Meriden Women's Center and Stress Reduction Program!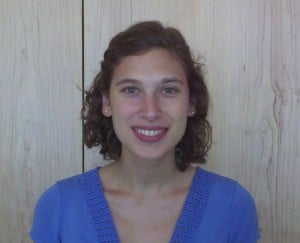 –          Can you tell us a bit about your educational background?
I graduated from Colby College in 2012, with a major in Anthropology. This year I am applying to medical school.
–          What about joining CHC most excites you?
I love getting to know the patients and speaking Spanish with them. The spirit of volunteerism also excites me, and I look forward to participating in different initiatives.
–          If not seeing patients/serving at CHC you would rather be _____________?                        
Outside, hiking with family and friends.
–          What musical artist currently dominates your iPod?
Podcasts dominate my iPod. My favorite is Stuff Mom Never Told You by How Stuff Works. As for music, you may have already predicted that I'm all about the Latin artists.
–          Do you have a unique talent?
Swing dancing
–          What is your favorite sports team?
Sports?
–          What is your current favorite movie?
Midnight in Paris
–           What is your dream job?
A doctor who truly listens.
–          What is one thing you would like the CHC team to know about you?
I look forward to meeting everyone!