Nurse Practitioner in Residency Profile – Amanda DeCew
Nurse Practitioner in Residency Profile – Amanda DeCew
Meet Amanda DeCew, a Nurse Practitioner in Residency at CHC, Inc.!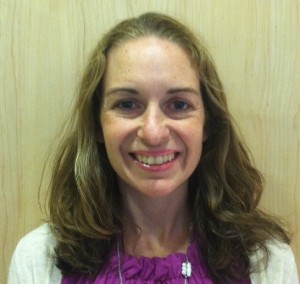 – Can you tell us a bit about your educational background?
I graduated in 2001 with a B.A. in International Relations from Boston University and a joint Masters in Nursing and Masters in Public Health (MSN/MPH) from Yale University in 2012. Before going to nursing school, I was a Peace Corps Volunteer and a teacher.
– What about joining CHC most excites you?
CHC believes in putting research into practice. From the M.A.s to nurses to providers, everyone is working together to strive towards providing comprehensive care for our patients.
– If not seeing patients/serving at CHC you would rather be _____________?
That's easy – playing with my 18 month old son. As one of my patients recently said, "at that age, it's like Christmas everyday."
– What musical artist currently dominates your iPod?
Mana, The Postal Service, Bright Eyes
– Do you have a unique talent?
I could probably still do a back handspring, although it might land me in the ED. I can definitely do a handstand.
– What is your favorite sports team?
The Giants enter my life every Sunday by default, complete with a husband jumping up and down.
– What is your current favorite movie?
Amelie
– What is your dream job?
I thought about this one for a long time.  I have always wanted to work on global food scarcity issues. If I had a lot of money, I would set up my own foundation that worked directly with organizations serving the most vulnerable populations.  But if I won the lottery tomorrow, I would still want to keep working as an NP…I love what I do.
– What is one thing you would like the CHC team to know about you?
I am here to learn from all of you! Please tell me if I can do something better.