New Nurse Practitioner in Residency Profile – Jessica Johnson
New Nurse Practitioner in Residency Profile – Jessica Johnson
Meet Jessica Johnson, a new Nurse Practitioner in Residency at CHC, Inc.!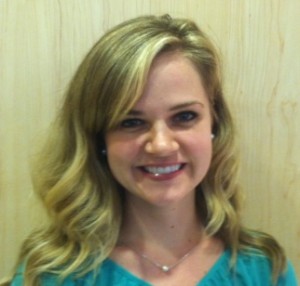 – Can you tell us a bit about your educational background?
My bachelor's and master's in nursing are both from Samford University in Birmingham, AL.
– What about joining CHC most excites you?
Most importantly, I hope to grow in my confidence and skills to most effectively care for underserved populations. I am also excited about taking what I learn this year to impact my home state of Alabama.
– If not seeing patients/serving at CHC you would rather be _____________?
Drinking a latte at a coffee shop by myself or with a friend.
– What musical artist currently dominates your iPod?
I'm a Pandora girl. Right now, my favorite stations are Jake Owen and David Crowder Band.
– Do you have a unique talent?
Nothing noteworthy. I'm on the look out for one.
– What is your favorite sports team?
Probably my high school football team: Daphne Trojans. My favorite professional teams would have to be the Atlanta Braves and Dallas Cowboys.
– What is your current favorite movie?
Depending on the day, it is either You've Got Mail or While You Were Sleeping.
– What is your dream job?
I feel like being a nurse practitioner is really a professional dream come true for me. I also would like to teach the art of nursing one day.
– What is one thing you would like the CHC team to know about you?
I like coffee and chocolate (separate and together).