HealthCorps Navigator Profile – Marsha Pierre
HealthCorps Navigator Profile – Marsha Pierre
 Meet Marsha Pierre, a HealthCorps Navigator serving in Access to Care at the Fairfield County sites of CHC, Inc. !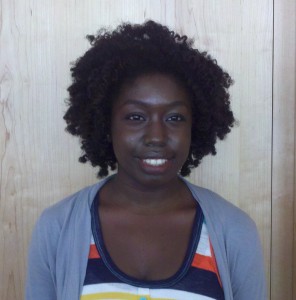 –          Can you tell us a bit about your educational background?
I graduated with the Kutztown University class of 2012 with a Bachelors in Anthropology, in Kutztown, PA.
–          What about joining CHC most excites you?
What most excites me with my position at CHC is its flexibility. I love that I am able to fulfill my equirements as a HealthCorps Navigator, and at the same time, explore the community and demonstrate my interest in healthcare.
–          If not seeing patients/serving at CHC you would rather be _____________?
Shopping, or looking up a good recipe to make.
–          What musical artist currently dominates your iPod?
Calle 13
–          Do you have a unique talent?
No, I don't think so.
–          What is your favorite sports team?
NY Giants!!
–          What is your current favorite movie?
The Artist
–           What is your dream job?
Anything that involves traveling, while serving the disadvantaged.
–          What is one thing you would like the CHC team to know about you?
            …I cant come up with anything