New Nurse Practitioner in Residency Profile – Jaclyn Jones
New Nurse Practitioner in Residency Profile – Jaclyn Jones
                     Meet Jaclyn Jones, a new Nurse Practitioner in Residency at CHC!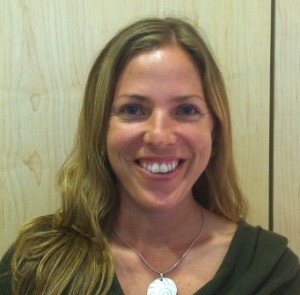 –          Can you tell us a bit about your educational background?
B.A. Kinesiology from Point Loma Nazarene University, San Diego, CA
MSN from Yale School of Nursing, New Haven, CT
 –          What about joining CHC most excites you?
Being a part of an organization that believes in a person's right to health care and who also believes in training the next generation.
–          If not seeing patients/serving at CHC you would rather be _____________?
Outdoors.
–          What musical artist currently dominates your iPod?
Blitzen Trapper.
–          Do you have a unique talent?
Does moving/having a different address every year count? 
–          What is your favorite sports team?
Denver Broncos.
–          What is your current favorite movie?
Eternal Sunshine of the Spotless Mind
–           What is your dream job?
Working in a rural community health center.
–          What is one thing you would like the CHC team to know about you?
I go by Jackie.