New Nurse Practitioner in Residency Profile – Elizabeth Wytychak
New Nurse Practitioner in Residency Profile – Elizabeth Wytychak
Meet Elizabeth Wytychak, a new Nurse Practitioner in Residency at CHC!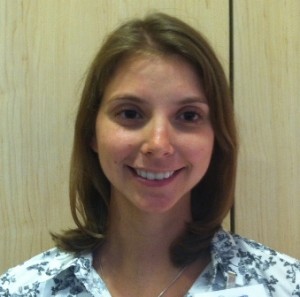 –          Can you tell us a bit about your educational background?
I went to undergrad at Occidental College in Los Angeles, where I majored in Cognitive Science.  I then joined the direct-entry RN to MSN program at Yale School of Nursing, where I studied to become a Family Nurse Practitioner.
–          What about joining CHC most excites you?
I am thrilled to be part of a team that is committed to providing the highest quality health care to all people. 
–          If not seeing patients/serving at CHC you would rather be _____________?
If not seeing patients at CHC, I would rather be dancing up a storm.
–          What musical artist currently dominates your iPod?
Josh Ritter is currently dominating my "Top 25 Most Played" playlist.
–          Do you have a unique talent?
My unique talents include playing the marimbas, doing pretty good Viennese waltz jump turns, and winning staring contests with cats.
–          What is your favorite sports team?
I don't think I can name any sports teams.
–          What is your current favorite movie?
My favorite movie is Eternal Sunshine of a Spotless Mind.
–          What is your dream job?
My dream job is to be a fantastic family nurse practitioner at a community health center where all my patients love me.
–          What is one thing you would like the CHC team to know about you?
Please come by and say hello!  I'm excited to meet everyone.