Our Best Wishes to Aury Hernandez
Our Best Wishes to Aury Hernandez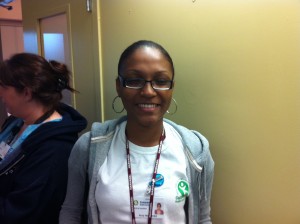 Today is Aury Hernandez's last day at Community Health Center. She is joining the Army to serve the country. 
During the period Aury was with us as a medical assistant in at our Groton site, she was dedicated to her work and performed excellent job. She is very dependable and reliable and our patient and our coworkers liked her very much.
OUR VERY BEST WISHES TO YOU AURY FOR A WONDERFUL FUTURE!
We will miss you very much.