I was born in Maine and grew up in Massachusetts, and I love the snow.  Well, most years I love the snow.  This year, however, with record snowfalls in Connecticut, it is starting to wear me down a bit.  As I sit in my office and worry about how I'll get home, or get into the office during the next snow storm, I stop to remember a few things.  First, I'm fortunate to have a good job.  I work with great people doing something that makes a difference in people's lives.  Yes, while I've looked at the blowing snow, there have been times that I've been snippy with my co-workers.  For that, I apologize.  There are times that I've failed to be grateful for what I've got.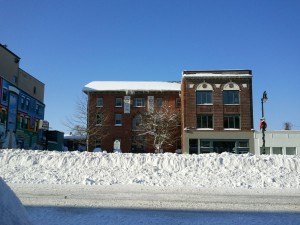 When new employees start at CHC, they take a bus trip to some of our different sites.  I remember the first stop on the trip, Meriden.  In the lobby was a coat rack with a sign that said, "Free Coats".  It was almost empty.  I posted the picture on Facebook and friends were glad to be reminded to take coats they no longer need to places that can distribute them to people that do need them.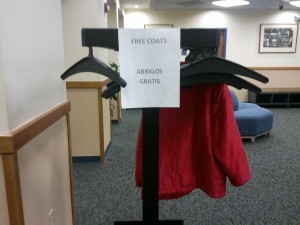 Today, as I drove to work, I worried about the parking.  Parking has been a challenge in Middletown, in part because of the construction of our new facility.  The snow has made it even worse.  When I arrived, there were folks from our facilities department out clearing the snow.  I was fortunate and found a space.  I know what it is like.  I had spent an hour shoveling my car out to be able to get to the office today.  The dedication of CHC staff is amazing.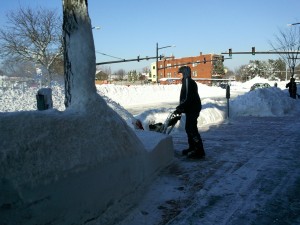 One of my tasks for today is to get more up to speed on the whole "Patient Centered Medical Home" model.  The National Committee for Quality Assurance describes the patient centered medical home as
a health care setting that facilitates partnerships between individual patients, and their personal physicians, and when appropriate, the patient's family. Care is facilitated by registries, information technology, health information exchange and other means to assure that patients get the indicated care when and where they need and want it in a culturally and linguistically appropriate manner.
For policy makers and medical providers, that may say a lot, but to the layman, it may sound like just more medical mumbo jumbo.  Instead, it seems to be more important to focus on a couple key words.  I want to go to a doctor who is going to listen to me, who is going to center his attention and recommendations on who I am as a person, and not simply as another example of a common medical condition.  I want to be treated with dignity, no matter what my circumstances.  This takes me to the other important word, home.  Home is where I am treated with that sort of dignity.  It is where I feel cared for.  It is where I walk in, and someone gives me a smile, and perhaps even some hot chocolate a trying time out in the cold.
It is part of the culture of CHC and today, at various CHC locations, our staff has been offering hot chocolate to our patients.  One person called it National Hot Chocolate Day.  I simply call it home.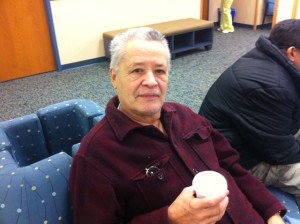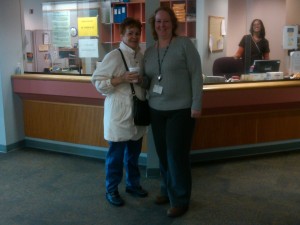 Welcome home.